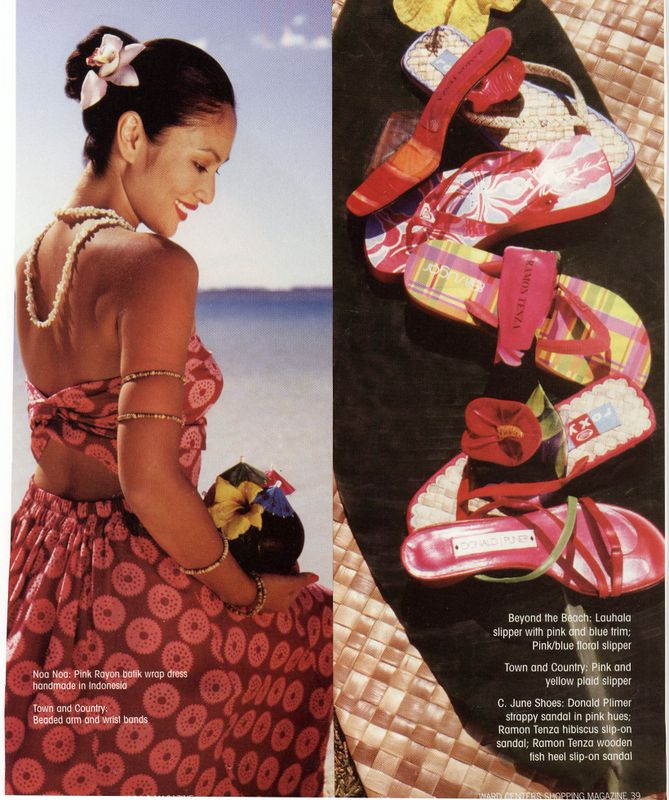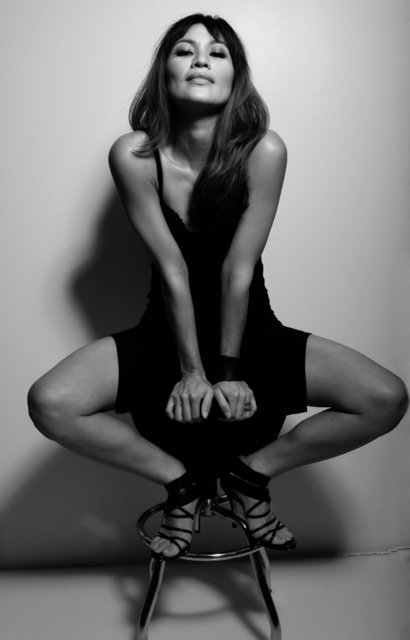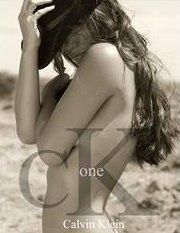 "As a country girl, having perfect, camera ready skin wasn't at the top of my priorities.  I loved being outside, always playing and getting dirty. Whether on dirt bikes, the soccer field or in batting cages, I had a nasty habit of breaking bones. My arms and legs were always scuffed up. Ironically, I fell into modeling shortly after high school.  My carefree and clumsy country living made it difficult to keep my skin up to par for photo shoots, and people would always ask how I managed to keep my skin so well managed after so many cuts, bruises, scrapes and breaks.  Honestly, I never gave it much thought.  I would just follow Grandma's advice and rub coconut oil and aloe on my skin whenever I could.  My skin wasn't perfect, but it was good enough for the camera."
Life before Common Scents wasn't always spent smiling for cameras and playing outdoors.  In a recent interview, Zoe was asked to reveal the muse that started Common Scents and why she chose this path instead of that similar to her fellow pharmacy school alumni
 A COMMON SCENTS INTERVIEW...
Q: You have an undergraduate degree in Philosophy.  How does one go from Philosophy to Pharmacy?
Z: The same way grapes turn to wine... a long, experimental and sometimes sour process
Q: How did you prepare yourself for life as a mother and as a pharmacy student?
Z: Sink or swim, right?  I actually began pharmacy school pregnant with my second child, and there was nothing that could prepare me for what I was up against
Q: Two children?!  How did you manage a toddler, a newborn and school?
Z: Caffeine and prayer. 
She chuckles, shrugs and continues
Z: I have absolutely no idea how I managed it.  But as the saying goes... I once cried because I had no shoes, until I met a man who had no feet...
 No matter how hard things were for me, there was always someone who had it worse.  
Q: Would you say Year 1 of pharmacy school was the hardest with baby #2?
Zoe grew quiet, and the distance between our questions and her answers became farther apart.  Her playful demeanor dissolved and her voice revealed what can only be described as a collection of memories she hoped she would never revisit.
Z: Nope.  
Q: Was it because of the advanced program material in the following years?
She shakes her head, looks down briefly and then responds
Z: No.  Shortly into my second year, I became a victim of domestic violence, and I abruptly became a single mother of two small children.
Q: Did you ever feel like quitting?
Z: Every moment of every day.  In fact, my grades and school performance suffered so drastically that my professors thought I just didn't care anymore.  I was too ashamed to tell anyone what had happened, but I knew I had to tell the school.  I was offered a leave of absence, but I declined.  I wanted to gut it out.  I was determined to graduate with my class.
Q: How did you manage to support your children while staying in pharmacy school?
Z: I just had to.  There was no alternative
Q: What would you say was your driving force through this period?  Emotionally, mentally and physically...
Z: It all comes down to what you want and how badly you want it.  So many people these days look for a way out-- some justification or reason they weren't able to accomplish something. Many people look for someone or something else to blame.  At a younger age, I had been sexually assaulted.  I later realized how an abusive event like that can unexpectedly manifest in different forms in life when you slowly think you're worth less than what you really are.  I knew that if I didn't leave the man who abused me, the cycle could continue on with my sons, and I didn't want them exposed to the idea that it's ok to treat women the way I was treated.
I was emotionally, mentally and physically drained every single moment of every single day.  I could've complained about not sleeping for days on end because of diaper changing, feverish teething, working as an intern, trying to afford day care for 2 little ones, and passing pharmacy school... but I had to look at it as 'I have a job while many don't - I'm in a doctorate program many couldn't make it into-I have two healthy children-and have a roof over our head and food to eat (though I could't afford much, we still ate). I didn't want to focus on the negative for a little bit of pity. To me, pity is just gratification for losers.  I worked.  I went to class and absorbed as much information as I could.  I took modeling jobs whenever and wherever I could.  I don't like to look back.
Q: Having gone through all of that in pharmacy year 2, would you say that your second year was the hardest?
She gave a helpless and accepting laugh
Z:  At one point I thought the second year was the hardest, but I was wrong.  Early into year 3, I was served with custody papers.  I was challenged for full legal and physical custody of my sons. I spent my third year in classes, lawyers' offices, courtrooms and mediation centers.  Migraines became a regular nuisance. Life seemed impossible...everything seemed impossible.  I wasn't getting child support and ventured into the realm of welfare and food stamps
Q: How did this affect the rest of your academic career? 
Z: To spare the gruesome legal details, the long and dreadful custody process was finally over and I was granted permission to move to Oahu to complete my 4th year clinical with my children. I completed pharmacy school -- on the Dean's List and received my Doctorate of Pharmacy degree and graduated with my class - the inaugural class of 2011.  
Q: What were your plans after graduating?  Did you start Common Scents immediately after?
Z: I knew that pharmacy wasn't for me, so meanwhile I took a job teaching the Pharmacy Technician program at a Community College and held a second job at a restaurant until I figured out my next move
Q: How did you come to the conclusion that pharmacy wasn't for you?
Z: I always felt my calling was to make things - to use a unique set of skills that coincided with my passion to create something I could contribute to the world.  I wanted to find a way to incorporate what I knew from nature with the experience I gained from pharmacy school.
Q: So how did Common Scents come about?
Z: The name?
Q: Sure. Let's start with that.
Z: To be honest, I've always hated the phrase "common sense".  Probably because everyone told me I didn't have any
Q: Natural products have become incorporated into a lot of high priced communities.  Since Common Scents has proven to be a quality brand, how does its presence compare to that of other companies?
Z: I actually formed it as a non-profit because my sole purpose for it was dedicated to educating the community about alternative health methods through affordable means
Q: What would you say to those who assume your products aren't as good as others since they aren't as expensive?
Z: I'd say 'Wolves don't lose sleep over the opinion of sheep' 
There's much more to life than having a dollar and turning it into two.  I don't care to be the largest company or the most profitable one.  I'll leave that to the money and power hungry moguls. 
…she pauses and looks down for a moment to catch her breath…then she looks back up and continues…
Z: You know, one day I was in a health food store.  I won't say which one, but it was one which offered natural products for a rather hefty price.  I was waiting in the check out line, day dreaming as usual, and immediately snapped out of it when I heard a commotion.  Not more than 20 ft in front of me, I saw a man struggling, getting held down by two security guards, while his bags got searched.  In his bags they found no other items except for 2 bars of natural soap.  Nothing else.  He wasn't stealing anything else.  Now, in no way do I condone shoplifting, but I did find it rather curious that two grown security guards found a man taking 2 bars of soap suspect enough to alarmingly rush him and relieve him of the two small, un-rare items.  What got me, was that the man pleaded that the bars of soap were for his daughter – and he named the specifics of it – he said "the eucalyptus is for my daughter".  Apparently she was having really bad asthma attacks from the weather and they couldn't afford the regular price of the soap that helped her breath better, nor her asthma medications.  Another thing that got to me: each bar of their soap cost more than the copayment of his daughter's asthma medication.
My purpose was made clearer at that very moment
My goal was to provide affordable natural alternatives to the natural health market – screw the trends – there's an outlier here and there from time to time.  You don't have to be wealthy to be healthy.
These products were actually meant to be just the small pebble acting as the first ripple of many waves we hope to create – I want to get people involved more in their health.  I want the terms "Diabetes" and "Heart Disease" to stop being synonymous with "The Silent Killers". 
Q: How so?
Z: There are definitely a lot of different people trying to find a new way to fix health care.  People try to do it in a way that makes sense with numbers.  To me, I always think that if it's simple enough to explain to a 5 year old, you've got your answer to anything.  So that's one thing I have planned…
…I want to work with schools to develop a health education program – nothing too elaborate – theyre  just kids remember? I want to make an impression early.  I want to introduce the concept of using Native Hawaiian plants towards health.  With this small, but effective manner, children learn culture, they are introduced to an aspect of health people don't usually pay attention to until they're borderline symptomatic (diabetic, hypertensive, high cholesterol), and so they are more aware of their health, and they stay active outdoors.
 (end of interview)
Common Scents also gives back to the community hands on, by helping to raise funds for breast cancer awareness, domestic violence programs, youth groups, and veteran organizations.  Zoe has been invited to many organizations and schools around the state to give inspirational talks and speeches about overcoming domestic violence and earning a doctorate, all while raising 2 small children.  She has become a beacon of hope as she demonstrates the importance of staying focused while following her purpose-- even with all odds and logic against her. 
She is a member of Ohana Medical Mission, a group of medical professionals who travel abroad and provide medical/surgical aid.  Recently, she joined the mission to the Philippines to assist with typhoon victims in remote areas, which were unexposed to other aid groups.